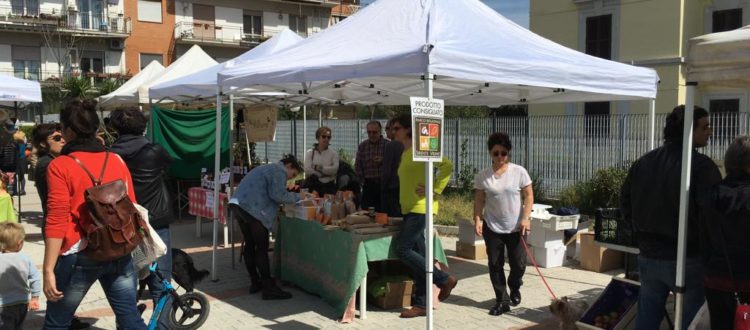 6 April – The Aterno "Model Forest" produces go to Rome
April the 6th was a special day for our area: 10 years ago a terrible earthquake devastated L'Aquila and its district. On this day, the agri-food products of Model Forest's farmer were presented at Biomercato in Certosa district – Rome: people and representatives of Rome GAS (fair purchasing group) had the opportunity to test the genuine food coming from the Aterno valley and the Sirente Velino Park and to get in touch with the farmers.
Moreover, they had a chance to know the project "Model Forest" thank to the related exhibition and the brochures we delivered to the participants.
This one of the marketing initiatives we are implementing to improve local economy and give the locals an opportunity to improve their business and to go on living in their own land.