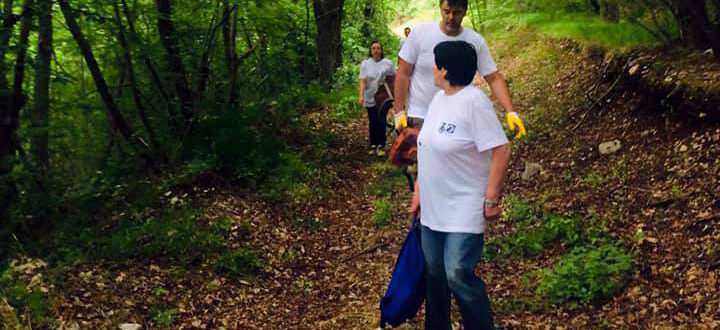 Since its beginning in 2013, the Paths Festival has been devoted to the ancient tradition of opening and cleaning after the winter the paths that used to connect villages, pastures and mountain cultivated fields.
This year, the event was included in the framework of the Aterno Valley Model Forest project, and had a wider appeal thus attracting more than 14 associations from all over the Valley.
The festival opened on June 21st with the training 'Care and value of our paths', organized by the Fagnano Pro-Loco and with the participation of Alessio di Giulio, Edoardo Micati and Domenico Cerasoli.
On June 22nd and 23rd associations and volunteers met for cleaning and maintaining the previously adopted paths, sharing meals and having fun.
The initiative was promoted by the Sirente-Velino regional park, the Fagnano Pro-loco and ILEX-Educational Environmental Centre Torre del Cornone.