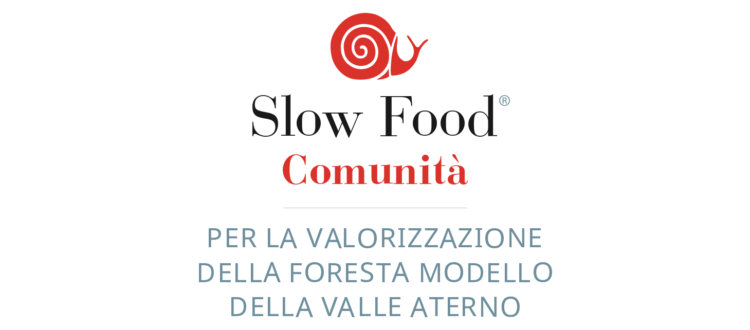 Comunità Slow Food per la Foresta Modello Valle Aterno
The Comunità Slow Food per la Valorizzazione della Foresta Modello Valle Aterno was born in August 2019, after a long participatory process that involved farmers and operators from the Aterno valley. 
The ambition is to create a short food and wine chain supporting local farmers and giving visibility to local top quality produce. 
The Aterno valley food tradition takes root in the ancient peasants' culture.  It is made of genuineness, wisdom and respect for a steep and barren land, surprisingly able to generate excellent products which, in the alchemies of local recipes, are turned into delicious plates and incredible wines.
The Comunità Slow Food per la Valorizzazione della Foresta Modello Valle Aterno supports the Aterno valley produce through a marketing action. It aims at positioning the products on high quality market shares, locally and at a national and international level. It involves different socio-economic sectors, including agriculture, forest and culture in the 'slow-tourism' chain. The Comunità is inspired by environmental protection and sustainable development principles, it encourages organic farming and biodiversity conservation and increase. 
The Comunità's members
Gabriella Pompili – Bee keeper and much more!
Enzo Galano, azienda Cannito – Cheese makers
Giuseppe Battista – Old grains, flours, pasta
Antonio Cercarelli – Mill, old grains and beans
Giorgio de Paulis and Stefania Ziglio – B&B Le Vecchie Quercie
Vincenzo Silveri – Truffles, potatoes, saffron 
Domenico Giuliani – Ancient grains, beans and much more!
Silvia Rosa – Saffron
Giovanni de Sanctis – Artisanal beer
Gianluca Cianfaglione – Locanda La Corte
Alberto Liberati – Wine bar Casale Liberati
Carmen De Michele – Cose Buone grocery
Franco Faraone – Agriturismo Statale17, Restaurant, B&B, cereals, and much more!
Alessio di Giulio – ILEX, Environmental education center and B&B
Valeria Pica – Le Fonti, Cooperativa di comunità