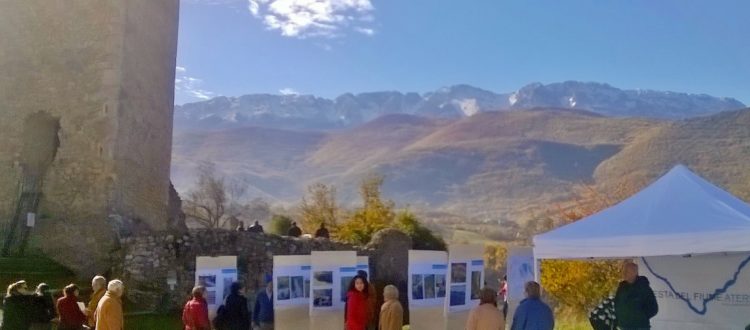 Aterno River Exhibition at the "Goat Festival" in Acciano(AQ)
Ilex Team took part in the "Goat Festival" happened in Acciano (AQ) on 12h Novembre 2017.
During the festival ILEX Team show to participants the photos exhibitions and the explicatory panels on Aterno River realized in the context of the Mediterranean Mosaics activities about River Contract. It has been a good occasion to disseminate information about river contract and to increase the consciousness of the inhabitants about the river, its potentiality and its problems.
The explicative brochure we prepared about River Contract is downloadable from the link below.
Download the Aterno River Contract brochure