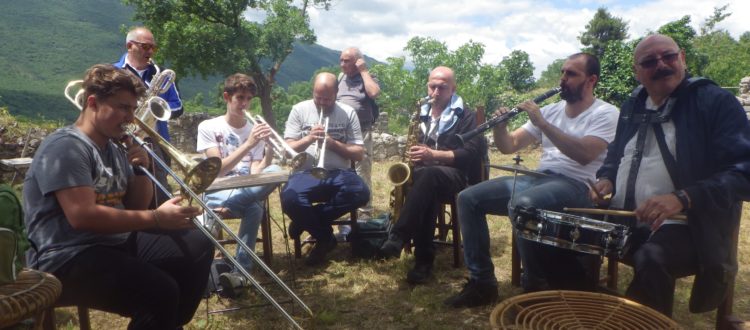 Music Trekking to know resources and problems of the Aterno Valley
In the middle of the Aterno valley the culture of the music bands has always been very rooted and felt by the residents; before the widespread motorisation, the journeys of the bands musicians took place walking along the valley footpath.
The event we have organised was aiming to take up this tradition by re-proposing it from an ecotourism point of view. The walkers, accompanied by the band along the old paths connecting the different villages, had the opportunity to know the different valley resources and environment but also the needs and problems that affect this land and its inhabitants.
In particular, the attention has been focused on the Aterno river, its beauty and its problems: thank to the musical trekking, a long section of the river has been walked across, connecting ideally a large part of the valley villages.