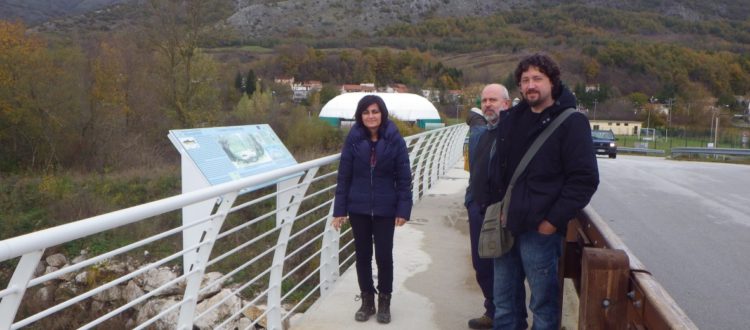 The recovery of Sangro River. Meeting with the Mayor of Scontrone
The 8 November 2016, a delegation of ILEX, with the international technical assistant of MM project, Pedro Regato, met Ileana Schipani, the Mayor of Scontrone (AQ) – small village in the middle of the Sangro Valley – involved in the important restoration opera of the Sangro River.
The restoration project of Sangro River is an innovative experience which aim to restore the natural river flow in order to reduce the hydrogeological risks and to improve the ecological quality of the water. The meeting has been useful for us in order to better understand the administrative and political process of sustainable river management.