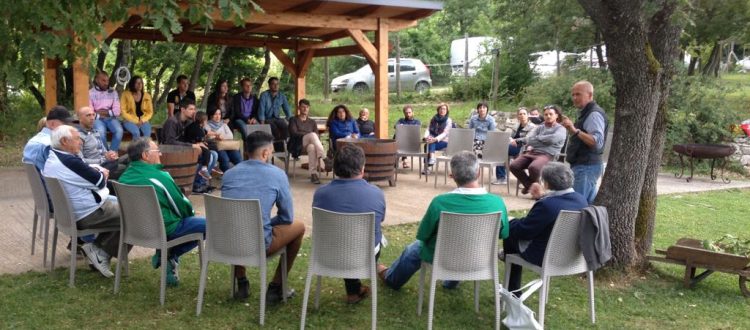 Model Forest Project Meeting
On Sunday 24 June the traditional day of rural path cleaning took place in the middle Aterno valley, this year with the involvement of many local associations, engaged with the cleaning of the paths around their villages.
At the end of the day, all the associations met for a collective meeting in Goriano Valli, where the Model Forest method was discussed as an innovative and useful way to manage the territory.
Another concrete step towards the establishment of first model forest in Abruzzo.
The associations partecipating in the event are:
Associazione Aternostrum e Associazione Culturale Achillopoli, Acciano
Associazione Culturale Santa Maria del Ponte, Santa Maria del Ponte
Associazione Massimo Leli, Tione degli Abruzzi
Associazione Pico Fonticulano e Protezione Civile "Gruppo Fons Tychiae", Fontecchio
Abruzzo Mountains Wild e Gruppo Alpini, Villa Sant'Angelo
Associazione Terre d'Ocre, Ocre