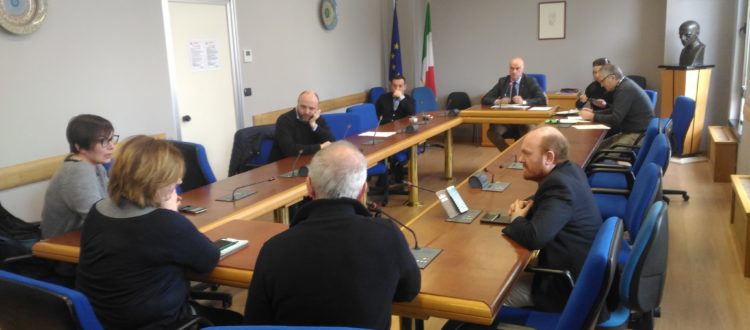 Aterno Valley Model Forest Project: The Last Institutional Meetings
During the last weeks, the preliminary process of the Medium Aterno Valley Model Forest Project has carried on through several institutional meetings.
On February 1st, the ILEX team met representatives of some cultural and trade associations (CIA, Confagricoltura, Italia Nostra, Slow Food) in order to present them the Model Forest Project. Following this meeting, they welcomed the Model Forest idea and gave us the willingness to join the project and attend next meetings on this topic.
On February 2nd we met the rappresentative of Abruzzo Region Dino Pepe, Councilor for Agricolture and Rural Development, and Lorenzo Berardinetti, Regional Council member. During this meeting we have presented the Model Forest Project and we get the willingness of Abruzzo Regional Authority to start the institutional procedure to join the International Model Forest Network.
On February 7th, we presented the Model Forest Project to the III Abruzzo Commission for Agricultural Policies and they gave us their the official positive advice to proceed on institutional process for the formal constitution of the first Model Forest Association in Abruzzo.
The same day we met the mayors of the Aterno Valley Area to update them about the last meeting had and to solicit them to officially endorse it.
The next step will be to arrange an official meeting between Abruzzo Region and rappresentative of Mediterranean Model Forest Network in order to draw up the Memorandum of Understanding that have to be signed by the parties in question.